Turn Your Space Around Cabinet Refacing and Selling Your Home
Turn Your Space Around Cabinet Refacing and Selling Your Home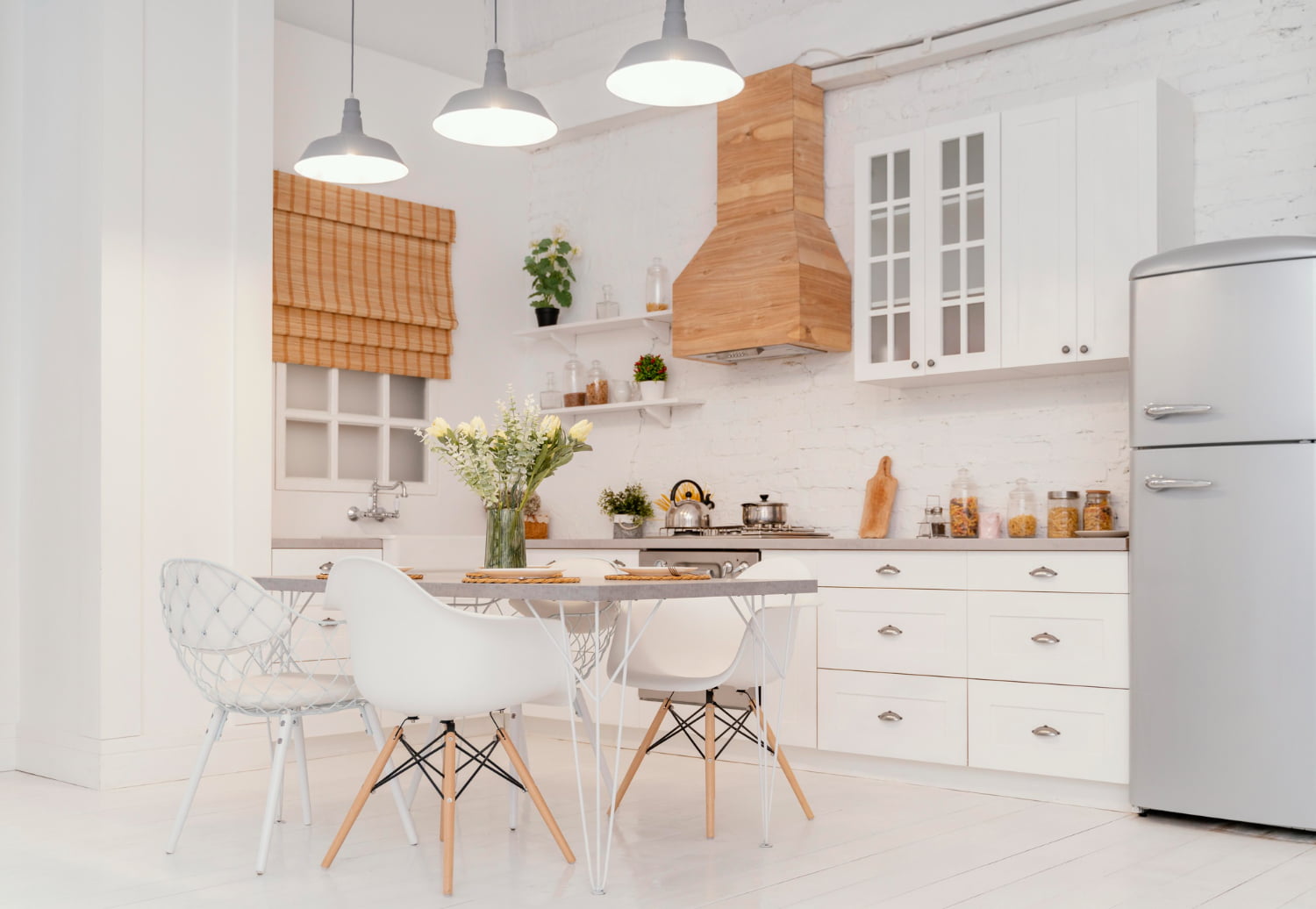 If the first rule of real estate is "location, location, location," the second is presentation. It is a key factor in how quickly your home will sell and how much a buyer will pay. In fact, good presentation can increase the value of your home by thousands, or even tens of thousands, of dollars. 
Presentation means putting your home's best face forward to make a good impression from the moment a potential buyer sees your listing. Think about curb appeal, cleanliness, fresh paint, and having everything in good condition. 
Reasons to Update Your Kitchen
People look at kitchens first, then bathrooms, when they consider buying a house. Offering potential buyers an updated, move-in ready kitchen and bathroom is huge! Given the importance of the kitchen to a home, it's well worth investing in. You can expect the return on investment of updating your kitchen to be between 80% and 87% for a standard remodel. Bathroom remodels usually retain about 81% of their value. Refacing your cabinets reduces the cost of remodelling by as much as 30-50% but retains the increased overall value of the home. 
When it comes to clinching the deal, the kitchen—the heart of the home—is the most important room in the house. Tired old cabinets won't cut it. But you don't have to make a huge investment to update your kitchen and bath. Turn your space around by refacing your cabinets to maximize the selling potential of your home! 
Why You Should Consider Refacing Your Cabinets
Getting a home ready to sell is a lot of work, no matter how clean or well-maintained it is. Remodelling the kitchen is the best way to add value to your home, but you can get carried away by the process and end up spending more than necessary. Plus, extensive remodelling can put your kitchen out of commission for weeks at a time when you're likely to be feeling stressed by many things. 
With the services of 180 Kitchens, you won't have any of this hassle. Refacing cabinets can be done for far less than a full renovation. Most of the work is done away from your home and our professional installers can be in and out in as little as one to two days! As an added value of working with us, one of our designers will come to your home, at no extra cost, to help you select options that will give your kitchen and bathroom maximum appeal, whether your house is a traditional style with classic features or unique and modern. 
We don't have to stop at your kitchen and bath! We can update the cabinets in the laundry room as well to ensure your home has a cohesive sense of style throughout that will impress buyers. We can enhance those cabinets with backsplashes, countertops, and custom builds, such as the floating shelves that are popular now.
Working with 180 Kitchens 
Cabinet refacing is an innovative process that can make a world of difference. It's an economical way to add value to your home and to create a beautiful space that potential buyers can see themselves living in. 180 Kitchens is a local business and a one-stop shop for kitchen and bathroom renovations. We value the support of our community. You can feel good about remodelling with us because we use eco-friendly products and recycle as much as possible as part of our commitment to sustainability.
180 Kitchens can give you a new look and feel without the new kitchen price. If you are in the lower mainland, including Vancouver and Surrey areas, contact us today for more information!
Callouts:
Turn your space around by refacing your cabinets to maximize the selling potential of your home!
When it comes to selling your home, tired old cabinets won't cut it.
Sources:
The Importance Of Property Presentation When Selling Your Home – Paul Biagini New York
The Importance of Presentation when Selling Your Home – YouTube
Home Improvement Return on Investment: Projects with the Best Value – This Old House
How much do you think you'll get back for that reno? – The Globe and Mail