Custom Builds: Tailoring Your Space To Your Needs
Ever found yourself wondering, "I wish I had more storage space here?"
Customizing your space is the key to transforming it into something that truly fits your needs. It's about more than just aesthetics; it's about making your space work for you. Whether you're dreaming of added storage, increased functionality, a touch of uniqueness, or accommodating appliances of different sizes, we've got you covered.
Imagine – a kitchen where everything has its place, from a hidden pantry for those overflowing groceries to perfectly organized cabinetry, a breakfast nook that's an ideal spot to start your day, or a wine rack that adds a touch of sophistication and luxury. It's more than just about aesthetics; it's about functionality, comfort, and effortless living.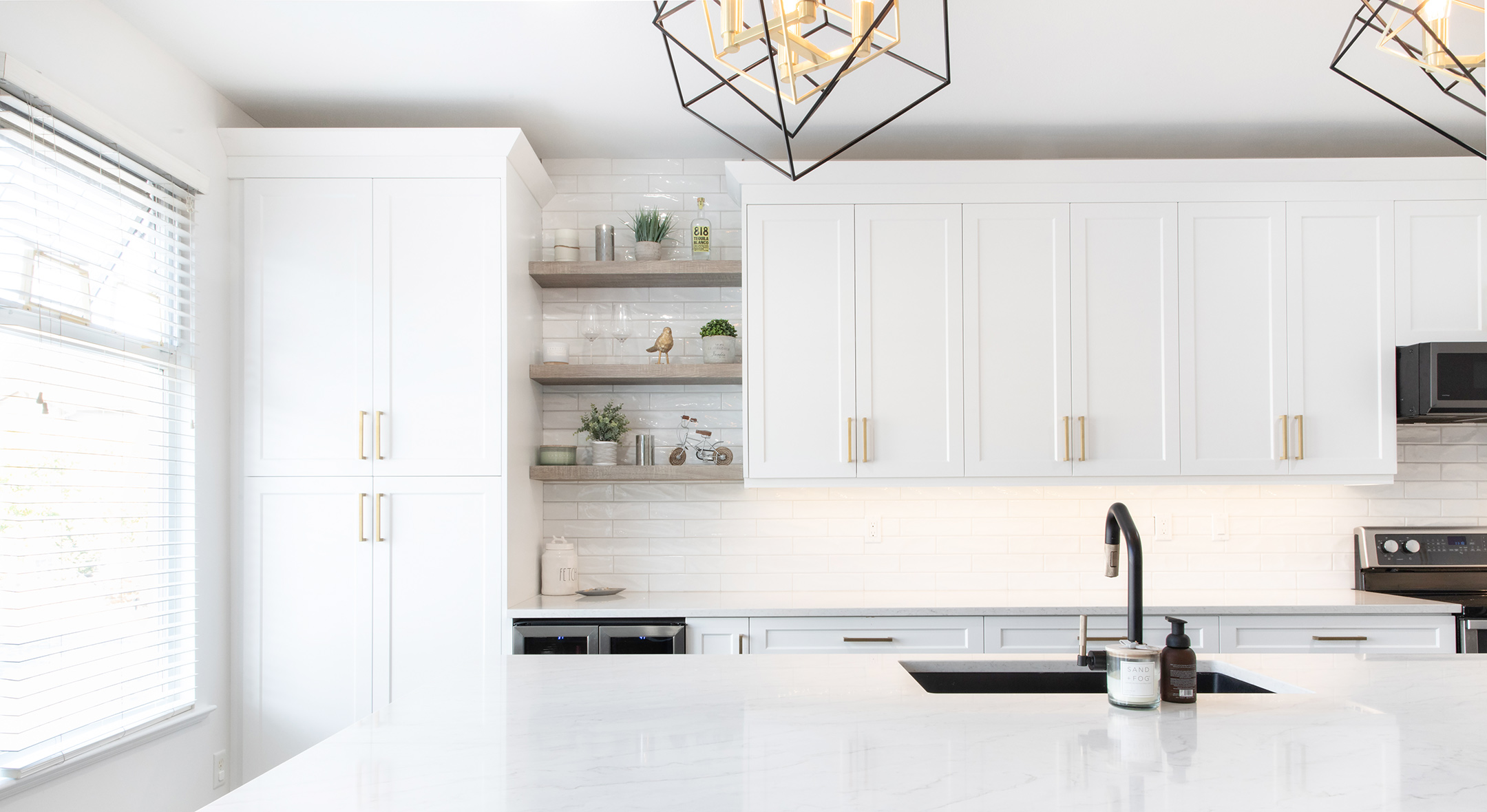 Imagine the possibilities! Small changes can lead to significant improvements.
Here are some ideas to get you started!
Built-in pantries
AM/PM bars
Wine fridges
Floating shelves
Wall units
These are more than just additions; they're the solutions to your space-related questions.
It's all about making your kitchen space, or any space, work for you. Curious to explore the endless potential of your surroundings? Don't hesitate to reach out to us. Let's chat and uncover how we can transform your space into something that's truly yours.
We value our customers and can't wait to work with you!
Let's start a PROJECT.