Why 180 Kitchens?
We Specialize in Cabinet Refacing


Cabinet Refacing
30-50% Less Than New


Environmentally Conscious
Kitchen Renovation Options
Explore the possibilities of kitchen renovation with our three distinct approaches: cabinet refacing, hybrid kitchens, and brand new kitchen designs. Each option offers unique benefits to cater to your preferences and budget, ensuring your dream kitchen becomes a reality.
Ideal for those who want to revitalize their kitchen's look and functionality while avoiding the costly process of a complete overhaul.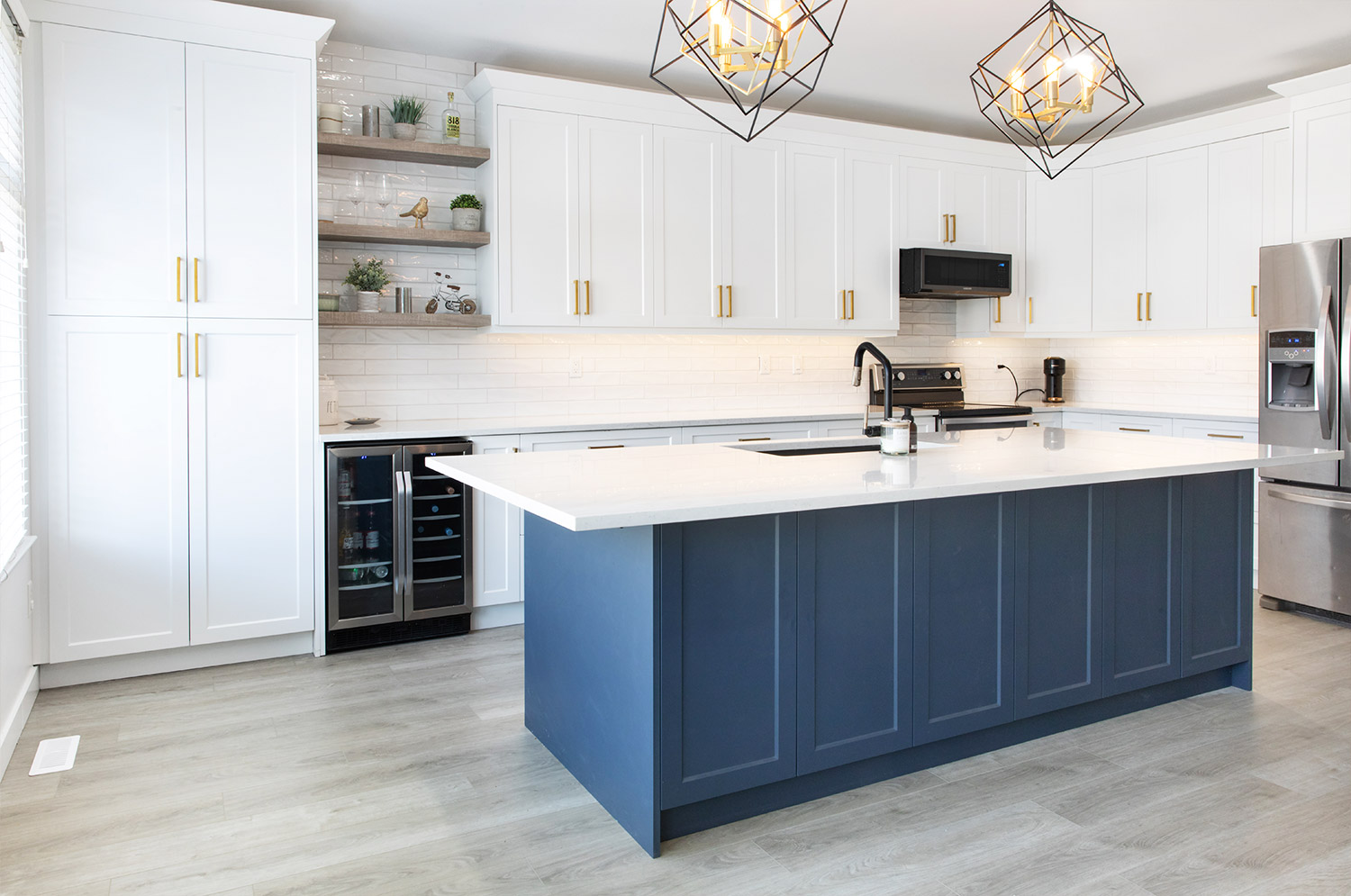 MOST POPULAR
Experience the best of both worlds, a blend of cabinet refacing and new additions combining cost-effectiveness with creative customization.
Elevate your kitchen to its full potential, ideal for those seeking a brand new design and layout.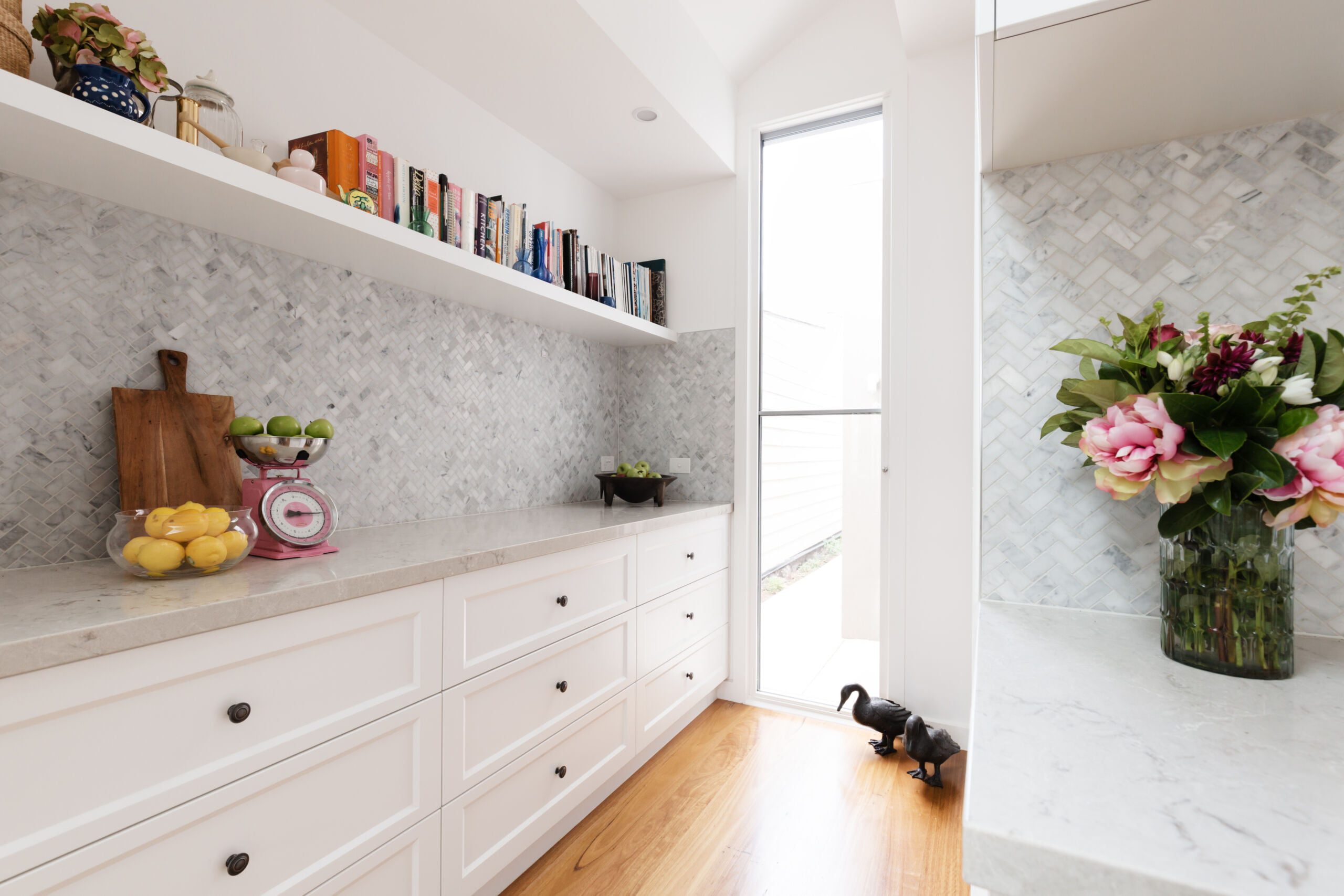 Build that new pantry, add those floating shelves and ask for what you want – we can help!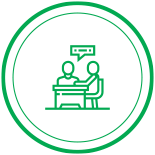 Initial Consultation
One of our expert design specialists will come to your home to measure your cabinets and discuss your wish list at no charge to you.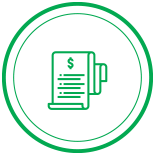 Quotation
We will then provide you with a firm quote based on our consultation.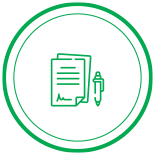 Contract Signed
Once you are satisfied, a formal contract will be signed outlining the project in full detail.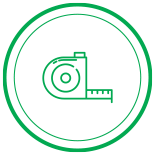 Site Measure
Our installer will contact you to do a detailed final measure.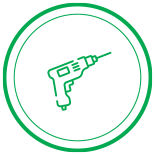 Install Day
Install day transforms your space and turns your vision into a reality.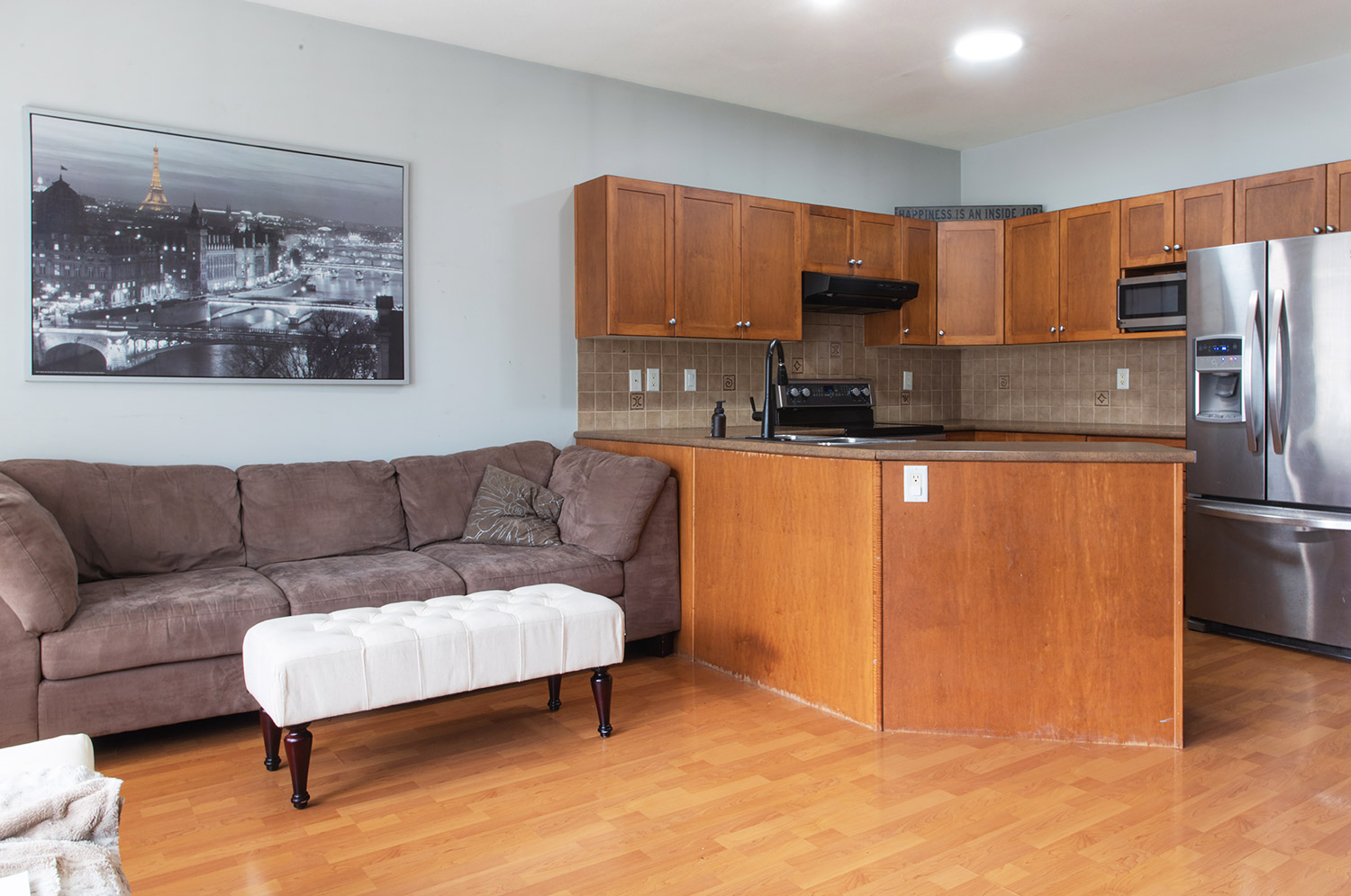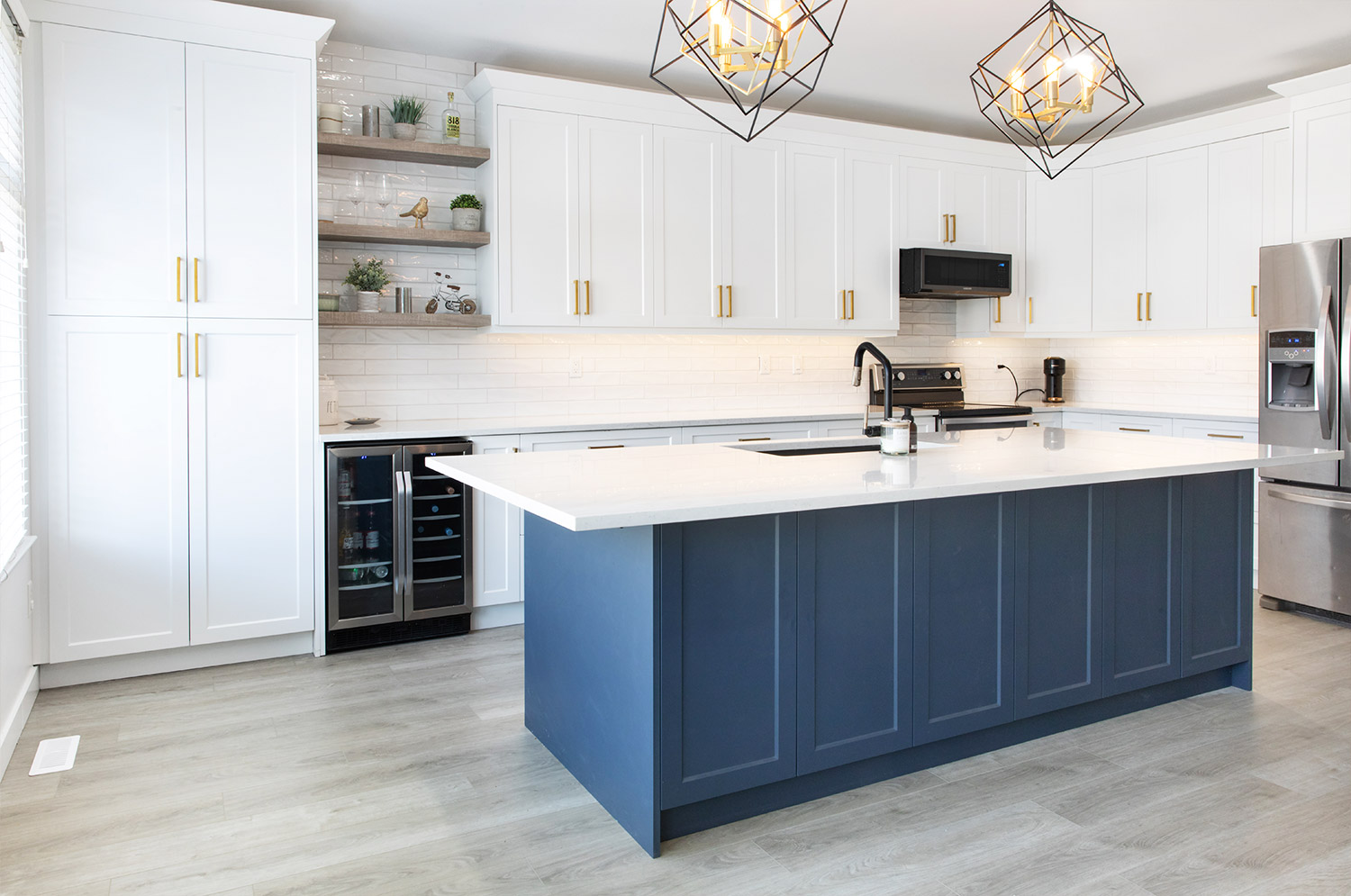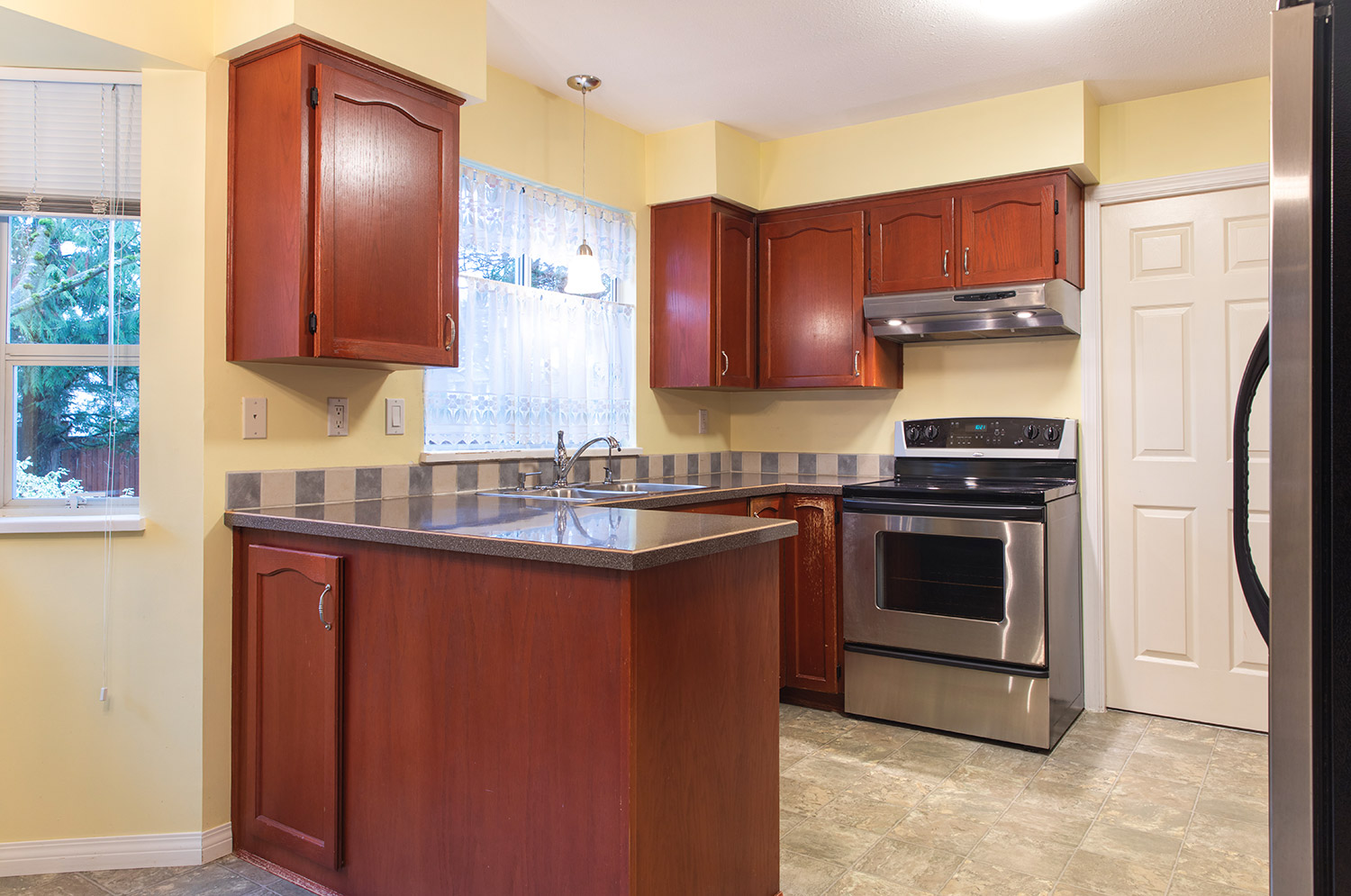 We have been very pleased with the service and product of 180 Kitchens. From the initial contact
through consultation on site, advice provided, tear out of old cupboards, installation of new product
and replacement of hardware the work was completed professionally and efficiently. We would
highly recommend this company.
Don & Joanne
Everyone we met at 180 Kitchens was great! Curtis was so helpful and always got back to us. No request was too big and everything they did was done professionally and to a high standard. We are very happy with our extensive reno!
Lisa and Greg Porcellato
My Wife and I are extremely Happy We chose 180 Kitchens. They redid our Kitchen and two Bathrooms, and at nearly half the cost. The Fit and Finish are perfect, the hardware on the doors is top notch. The installers were very cordial and Professional. Curtis (the Owner) came by to see if we had any concerns and made sure any were taken care of. Quality Product and Quality Company, we Highly Recommend them.
B Williams
Excellent customer service. Worked with us and provided some ideas on cabinets for our kitchen which were great. Down to earth and genuine. From original contact to finish, excellent. One of the panels had a bit of a dent in it from travel and Curtis advised will be replacing no problem. We are super happy with the end product and are now looking at redoing our laundry room with 180 kitchens. I dont hesitate to recommend this company, awesome. Thank you!
Joelle Clelland
Just got my kitchen and main bathroom cabinets refaced and a new cabinet installed. It looks fabulous! Thanks to everyone involved in giving my space a facelift!
Marie Van Beek
Curtis and his crew from 180 Kitchens did a great job refacing our kitchen cabinets, installing sliders, drawers, new countertops and backsplash. Very professional work done on time. Our dated kitchen now looks brand new!
Sharon Herd
I worked with 180 Kitchens through Home Depot Install program. They had a couple of small hiccups BUT…. worked hard to resolve them. The end result is great and we would use them again. Thanks to Curtis and your team for ensuring our experience was a good one!
Mike
This company is amazing. They are truly a 10. We are so thankful that we found Curtis at the BC Home show. They re-did, our kitchen, bathroom and also our bedroom. There are not enough positive words that can describe how great they are. We strongly recommend them to anyone.The entire staff were beyond our expectation. The quality of work, the professionalism and most important the price was outstanding. Curtis and Channel thank you. All the very best in your future endeavors.
Glenn Bell
180 Kitchens has transformed our very old and worn kitchen into a fresh, beautiful and much more functional space! The designer Amanda guided our decisions with attention to our needs , and Curtis and his team were professional, very skilled and wonderful to work with . This is a company that really cares about their clients.
Shirley Hobenshield
We have just finished our kitchen refresh with 180 Kitchens and could not be happier with the results and the service experience we had!! Our VERY outdated kitchen is now so beautiful and we gained so much cabinet space! Our consultant Amanda Ness was wonderful in helping us with our design choices and was incredibly responsive and a pleasure to deal with! Curtis and the teams that did the counters, cabinets, tile and plumbing were all so great to work with and went above and beyond in ensuring we had a beautiful finished kitchen and all done in much less time than we could have imagined!
Christina Toth
From start to finish the team at 180 Kitchens were excellent communication and workmanship . We couldn't be happier with our new kitchen
Shawn Farina
Absolutely thrilled with our new kitchen! The entire team was friendly, professional and paid great attention to what we were hoping to achieve in our kitchen. Amanda did a fabulous job designing a custom island for us, Curtis made some great suggestions that improved the design of the cabinets and Kevin and Brad were prompt and hardworking during install. I can't recommend them enough, I'm already planning to have them back to do other refacing in our home.
Ashley Bunting
Had our kitchen cabinets refaced. Curtis and his team were great and the work was beautiful. We noticed a small glitch in the refacing and they were responsive and fixed the issue quickly.
Sajeda R
We value our customers and can't wait to work with you!
Let's start a PROJECT.