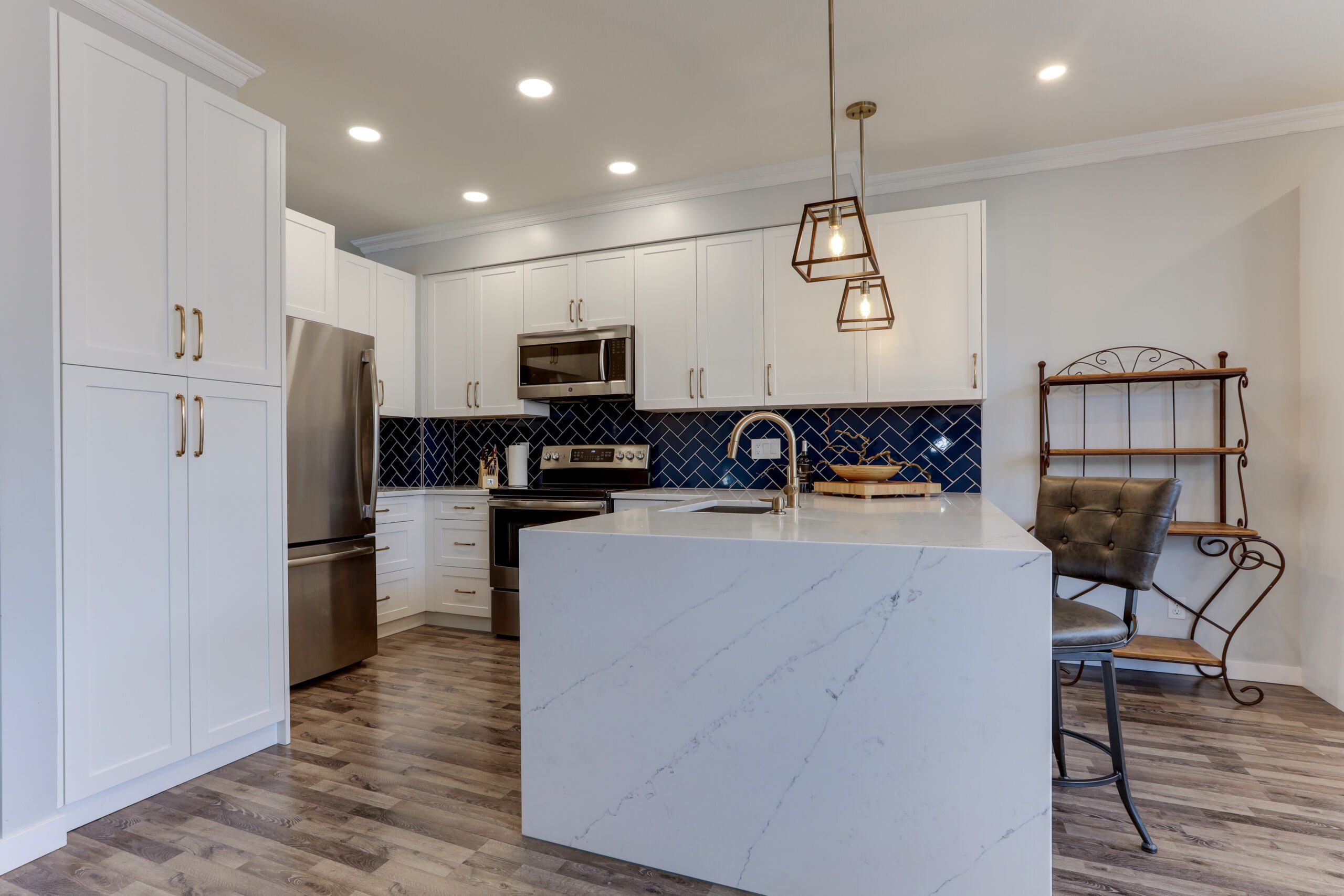 Choosing a countertop is an important part of the kitchen design as they take up a lot of the visual real estate. Your counters are, after all, where the cooking actually happens. When choosing new countertop surface material that suits your lifestyle, here are a few points to consider:
Stone choice and design – your style statement
Size and shape of material – thickness, length/overhang and edge style of slab
Integration with the backsplash – if the materials will match what you have
Adding or upgrading a kitchen island (whether or not it will match or become a statement piece)
Durability and ease of maintenance – thinking about how you will be using the space
Total cost of ownership (not only initially but also future cost)
We are always here to help you navigate these choices and answer any questions you may have.
We value our customers and can't wait to work with you!
Let's start a PROJECT.