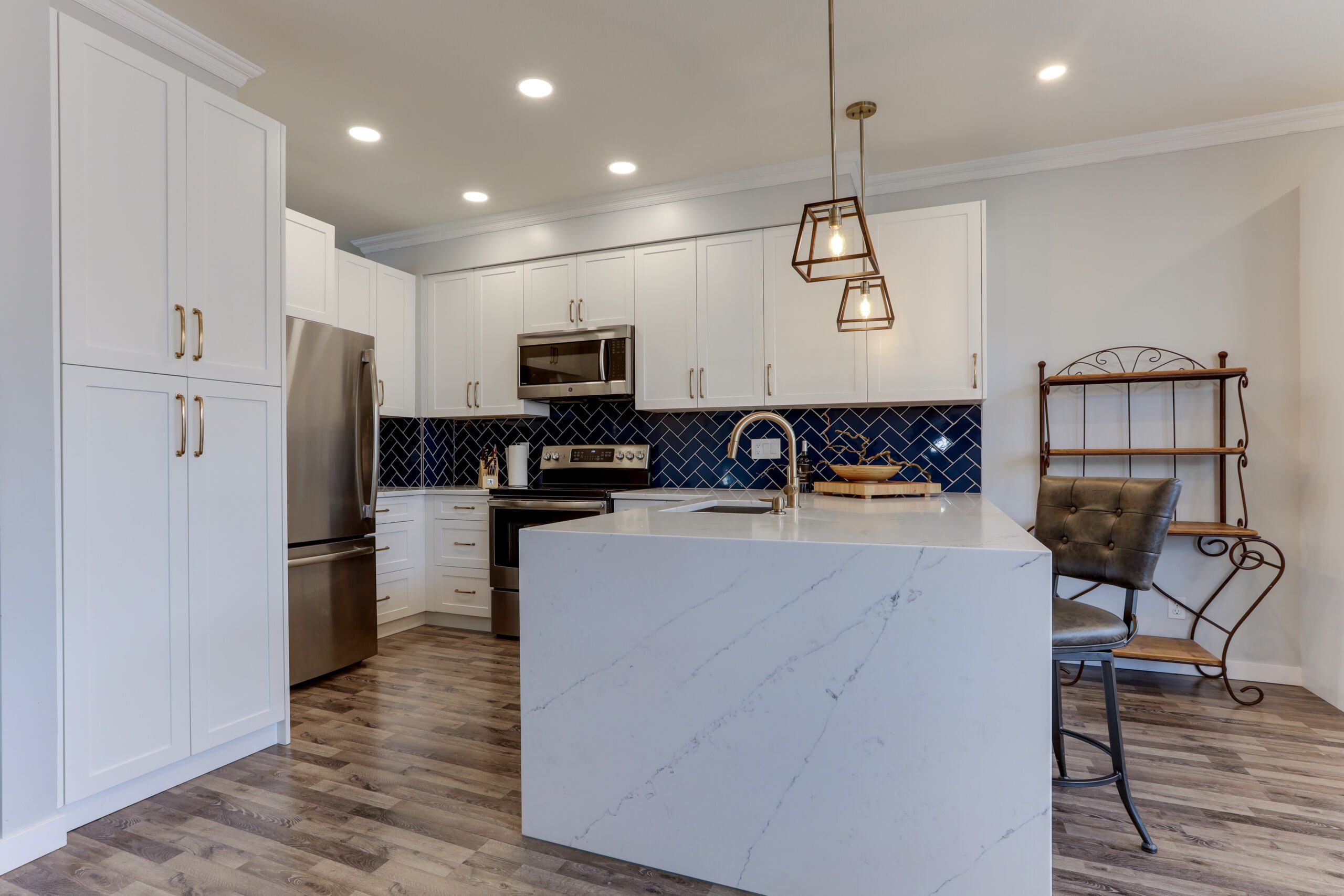 Countertops occupy a lot of the real estate in your kitchen. They also reflect your personal style and your lifestyle. After all, they're where the preparation happens. Choosing your countertops is an important part of your kitchen design. This also applies if you are remodelling your bathroom. Here are a few things to consider:
Stone choice and design – your style statement
Size and shape of material – thickness, length/overhang and edge style of slab
Integration with the backsplash – if the materials will match what you have
Adding or upgrading a kitchen island (whether or not it will match or become a statement piece)
Durability and ease of maintenance – think about how you will use the space
Total cost of ownership (not only initially but also future cost)
We are always here to help you make your decisions and answer your questions.
We value our customers and can't wait to work with you!
Let's start a PROJECT.
HOURS
Monday - Friday: 8:30 am to 4:00 pm
Saturday: Appointment Only
Sunday: Closed
Transform your kitchen into a dream space with 180 Kitchens' expert remodeling and custom cabinet building services.
Serving Edmonton, AB; Sherwood Park, AB; St. Albert, AB; Leduc, AB; Nisku, AB; Spruce Grove, AB; Beaumont, AB; Fort Saskatchewan, AB; Vancouver, BC; Surrey, BC; Langley, BC; White Rock, BC; Maple Ridge, BC; North Vancouver, BC; West Vancouver, BC; Delta, BC; Coquitlam, BC; Port Coquitlam, BC; Burnaby, BC; Richmond, BC; Abbotsford, BC; Mission, BC; Chilliwack, BC; and Whistler, BC.