Discover the Beauty of Kitchen Backsplashes: Where Your Style Comes to Life
Your kitchen, the heart of your home, should be an expression of your unique style, right?
Well, that's where kitchen backsplashes come into play. Think of them as the finishing touch, the cherry on top of your culinary haven. They come in all sorts of shapes and sizes, just like an artist's palette. So, let's chat about it!
What's Your Style?
Are you a fan of the timeless elegance of classic marble subway tiles with a little beveled edge for that extra dash of class? Or maybe you've got a soft spot for the rustic charm of porcelain patterned artisan tiles, which bring an old-world vibe to your kitchen.
Now, have you ever strolled through Pinterest and found yourself lost in the beauty of that herringbone pattern? It's pretty enchanting, right? Or perhaps it's the contemporary twist of hexagonal patterns that piques your interest. Don't worry if these design options sound new to you – our team of experts is here to lend a hand.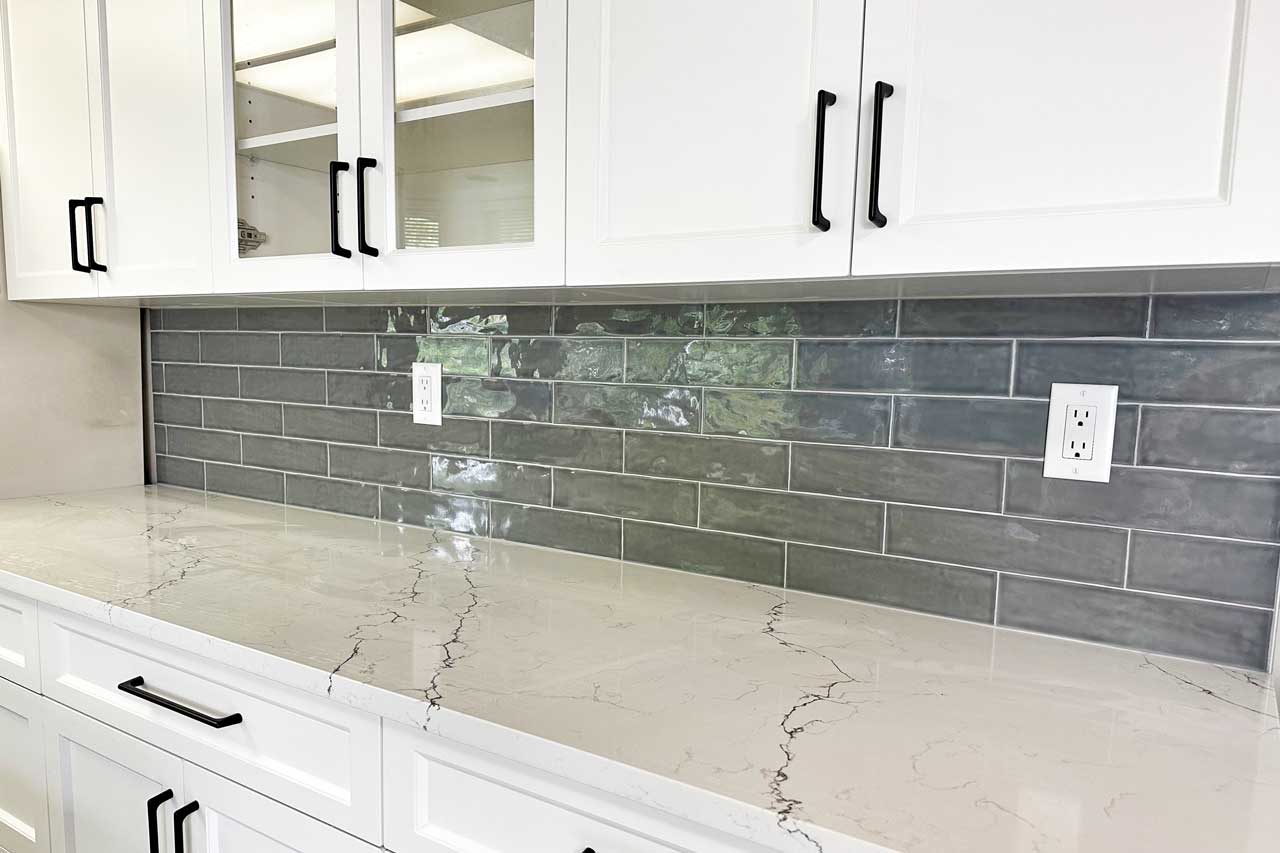 Working With 180 Kitchens
At 180 Kitchens, we're all about turning your vision into a reality. Our talented crew, who are sticklers for perfection, will work with you step by step. The installation process is a breeze, taking just two days: day one for the careful tile setup, making sure everything lines up perfectly, and day two for the grand installation. The result? A kitchen that's a true work of art.
We're here to transform your kitchen into a space that reflects your style, one backsplash at a time. Your dream kitchen is closer than you might think, so why not get in touch with us and let's embark on this design adventure together?
We value our customers and can't wait to work with you!
Let's start a PROJECT.