Let's Turn Your Space Around Supporting Local Companies
Let's Turn Your Space Around Supporting Local Companies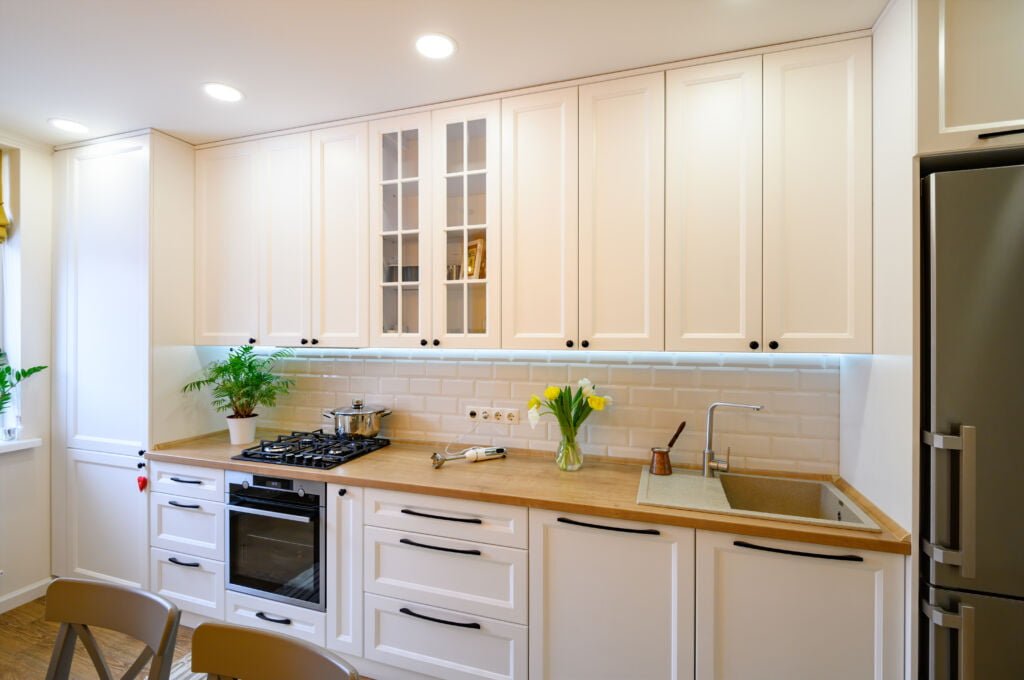 Supporting local companies means the money you spend stays in your local area, helping friends and neighbors be more prosperous and connected. In fact, when you spend $100 at a local business, $68 stays in the local economy; by comparison, only $43 of $100 spent at a chain store stays in the community. Local businesses that support other local businesses reduce transportation requirements to provide goods, create more local jobs, and generally help create a unique community character. And local businesses tend to donate locally, supporting teams and non-profits in the community.
We Are Part of Your Community
180 Kitchens serves BC's lower mainland from Surrey up to Whistler. Not only are we a local company, but we are also proud to buy from local suppliers when possible, supporting jobs in our community. When you meet our designers and installers, you meet people who live and work in your community.
Additionally, our innovative cabinet refacing process will give your kitchen a whole new look and feel without the waste that often goes along with renovating. We recycle what we can in the local area as part of our commitment to sustainability and keep cabinet boxes out of landfill. You can feel good about your kitchen reno in every way!
Your New Kitchen
180 Kitchens' unique cabinet refacing will transform your kitchen! It will change your existing cabinets in less time, with less waste, and for as much as 50% less than a full remodel. We have 20 different door styles and more than 40 colors, including wood grain, to choose from. And our team of experts has more than 20 years of experience—you'll be in good hands throughout the process from start to finish.
In addition to cabinet refacing, we also offer countertops and backsplashes in a range of styles and we even do customs builds, such as pantries and floating shelves, and brand-new kitchens!
Call 180 Kitchens Today!
We genuinely care about our clients and our community. There is no better feeling than providing our customers with the results they want while supporting other local companies.
We offer free in-home estimates, including the services of a designer who will provide samples to help you decide how we can turn your space around.
Contact us today to learn more. We'll be happy to add you to the list of people in our community who we have helped realize their dream kitchens!
Callout:
Spend it here. Keep it here.
Sources
Why buying local is important – Engage TU